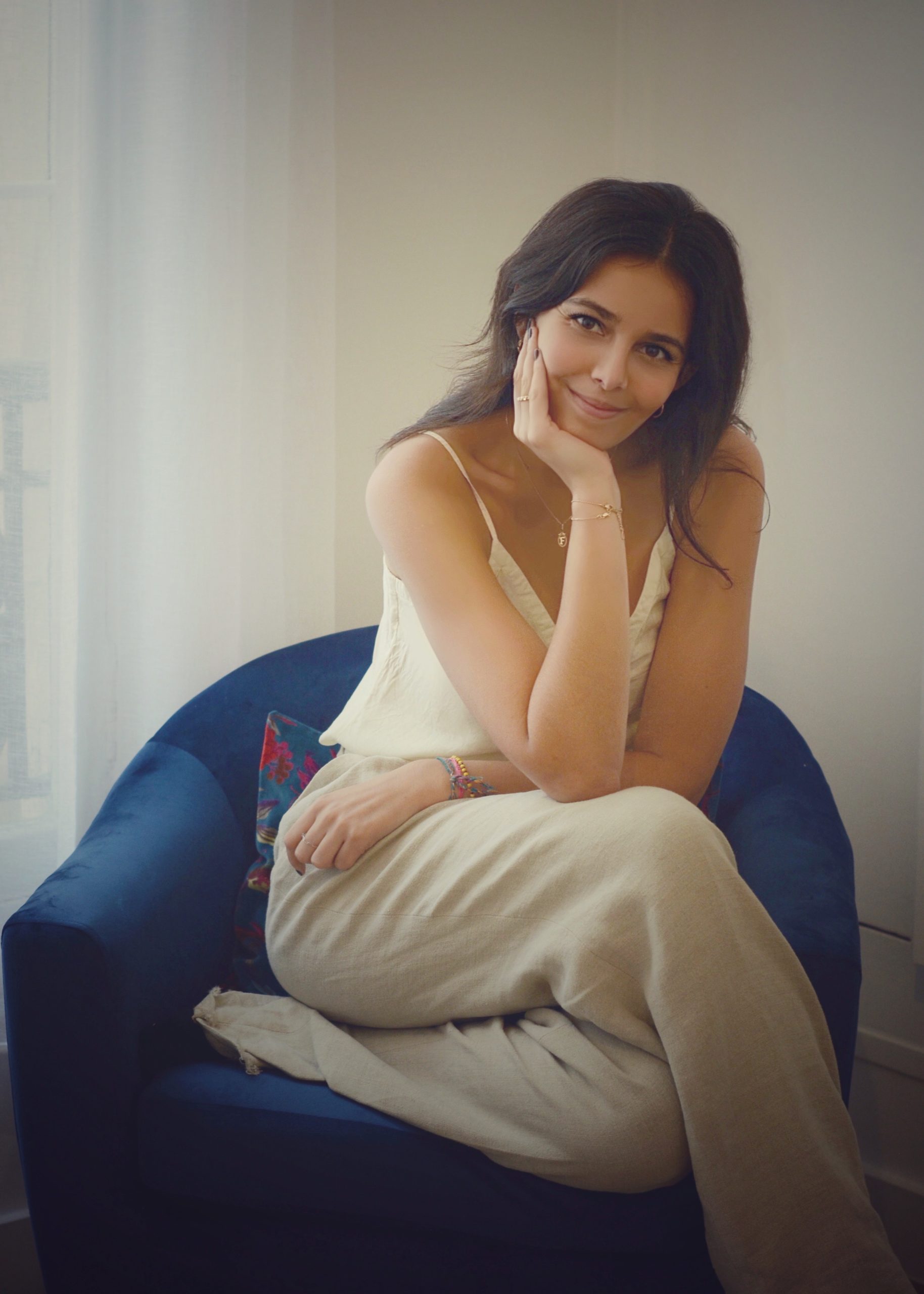 After having worked for some of the greatest fashion houses (Celine, Christian Dior, Louis Vuitton…), Yasmin decided in 2020 to create her own brand in order to bring a new couture, chic and modern touch to the wedding dress landscape.
In her Parisian showroom located near the Opéra Garnier, the designer receives French and international clients and shows them her collections or imagines unique creations with them.
Yasmin's only ambition is to create for each of her brides the most accurate dress, the one that will truly resemble them with an aura of haute couture, and with a pure obsession for detail.
Yasmin draws each of the house's models on paper, before passing them on to her team of designers.
The dresses of our collections are first made in cotton canvas, so that Yasmin validates the volumes and all the details, before the elaboration of the pattern and the prototype.
Our designer carefully chooses each fabric for each model, so that each dress is revealed in an identity of its own.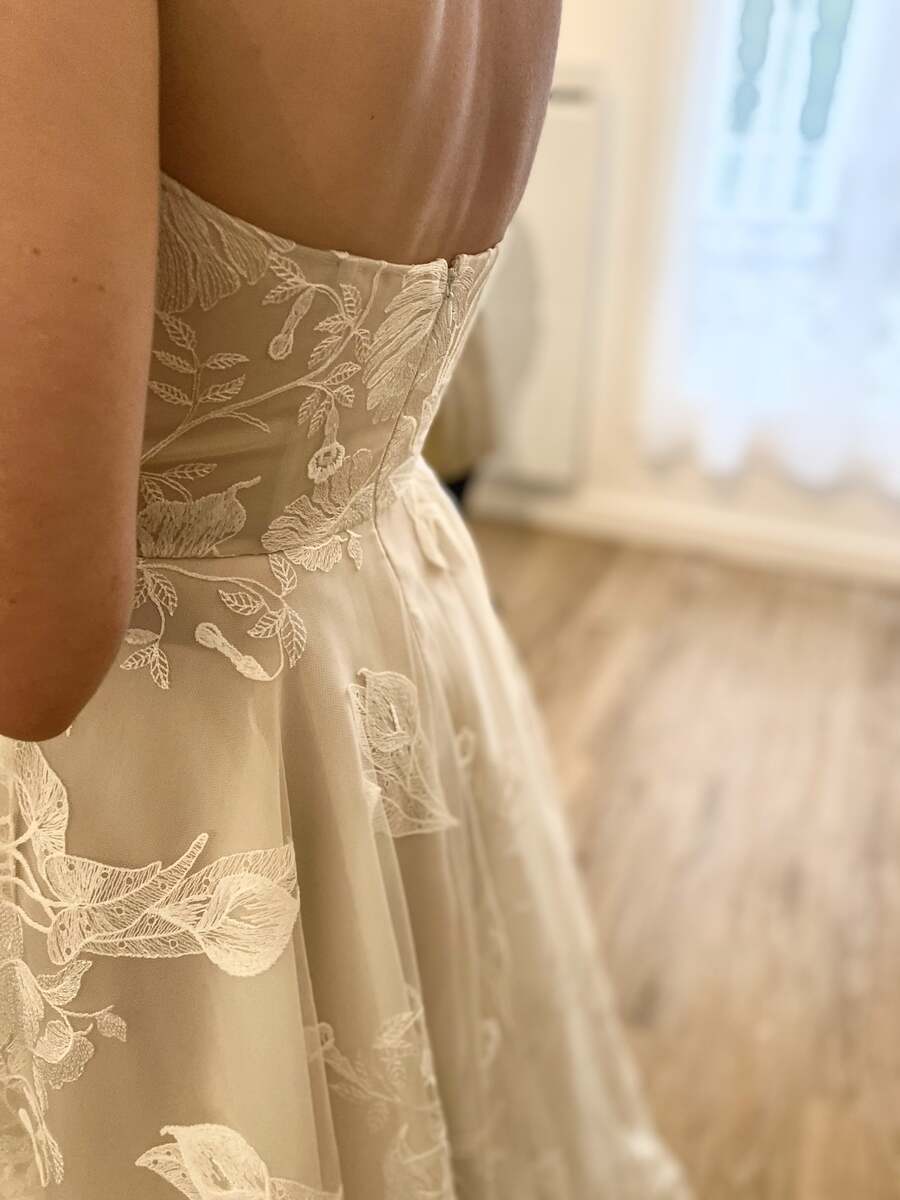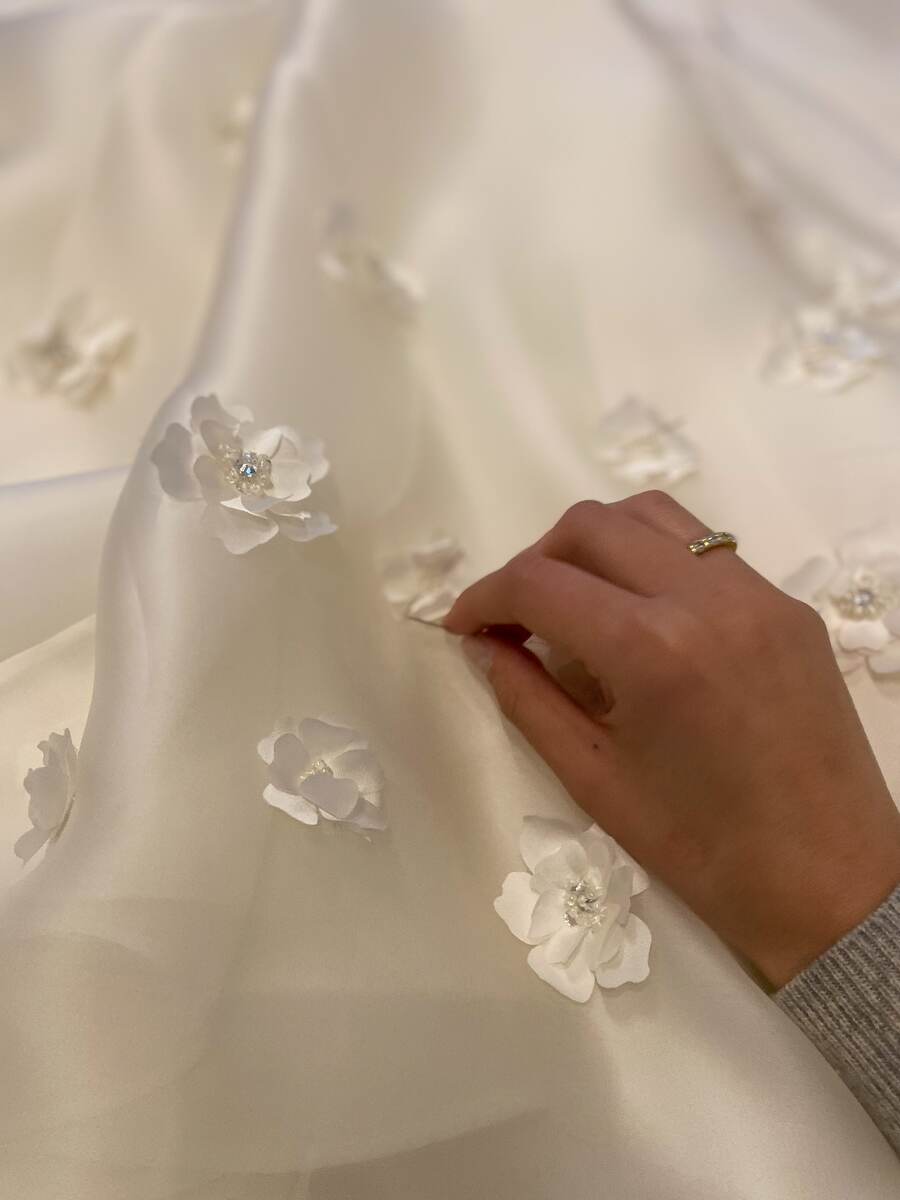 Our know-how is in the hands of our talented designers and craftsmen.
To give life to its exceptional dresses, Yasmin surrounds itself exclusively with "Highly Qualified First Hands" dressmakers, a grade reserved for the best dressmakers from Haute Couture houses.
We also wish to preserve the French heritage of the "Métiers d'Arts" that make the reputation of our country, and thus collaborate with magnificent embroiderers, folders and silk flower makers throughout our creations.
We want every woman dressed in Yasmin Hassaïne Paris to be elegant, sublime, beautiful, but above all, herself for the most beautiful day of her life.
We wish to bring this divine haute couture shower to each of our creations, so that our future brides feel unique and magnificent.
We wish to offer them the most beautiful materials and the most beautiful embroideries to reveal dresses that make sumptuous silhouettes and give a dazzling look.
Stay unique, be couture.