The creation of a unique bespoke style is an exceptional experience, during which you will join the designer to create together your dream outfit.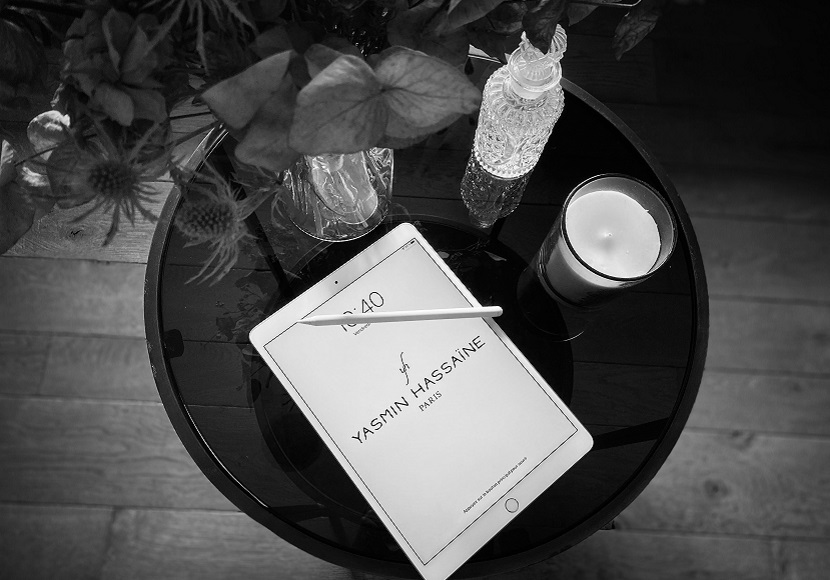 As a first step, you will meet the designer and discuss with her about your wedding, your style, your wishes, your ideas… It will be also the opportunity to try different designs from the collection to study your morphology and discover together the outlines and fabrics you like.
THE SKETCHES & THE MEASURING PROCESS
Following this first meeting, a second appointment will be set during which Yasmin will present you 3 sketches drawn exclusively for you, along with different fabrics and embroideries. At the end of this appointment, we will take your measurements and decide together of the next fittings.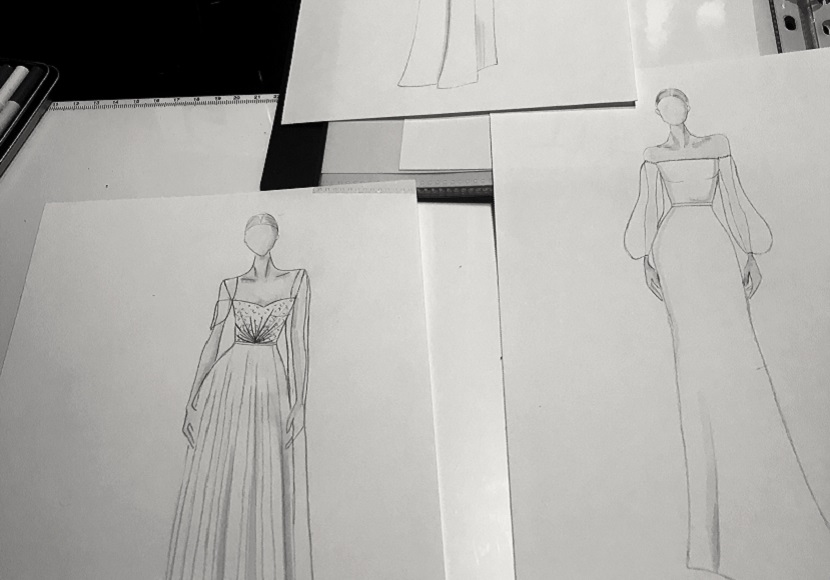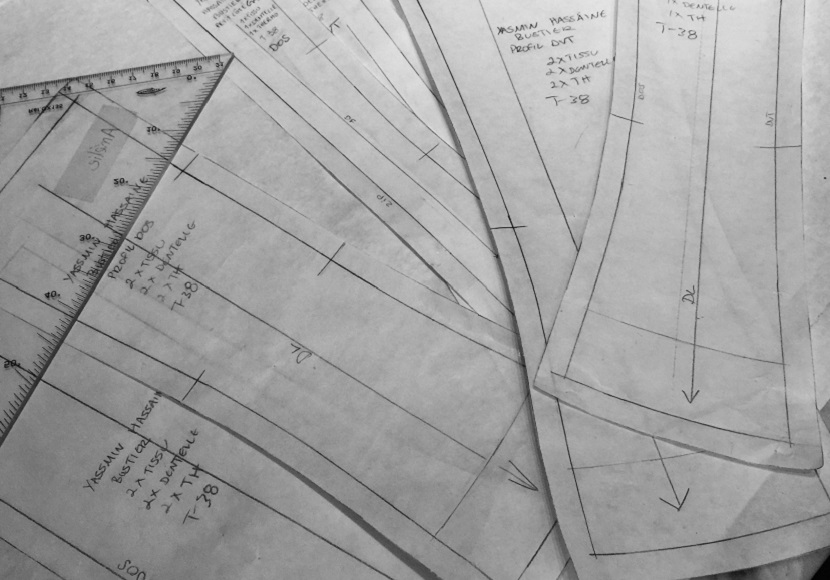 Once the sketch is validated, your gown tailoring starts one month later: the first fitting is a prototype of your gown in cotton to adjust and customize the gown, and to finalize the fabrics selection. Then, the next fitting will be with your gown in the real fabrics but without the finishing, in order to still be able to make it evolve according to your wish. The third fitting enables to adjust the gown length according to your wedding shoes and to bring the final touches (buttons, pearls, braids…).
For the final fitting, we advise you to come with the people who will dress you the D-day so Yasmin can explain them how to put on the dress and the technical details. Your gown will be given inside a cotton cover, and for this bespoke creation we will also be glad to offer you a wonderful box designed with our signature colors for the future storage of your wedding outfit.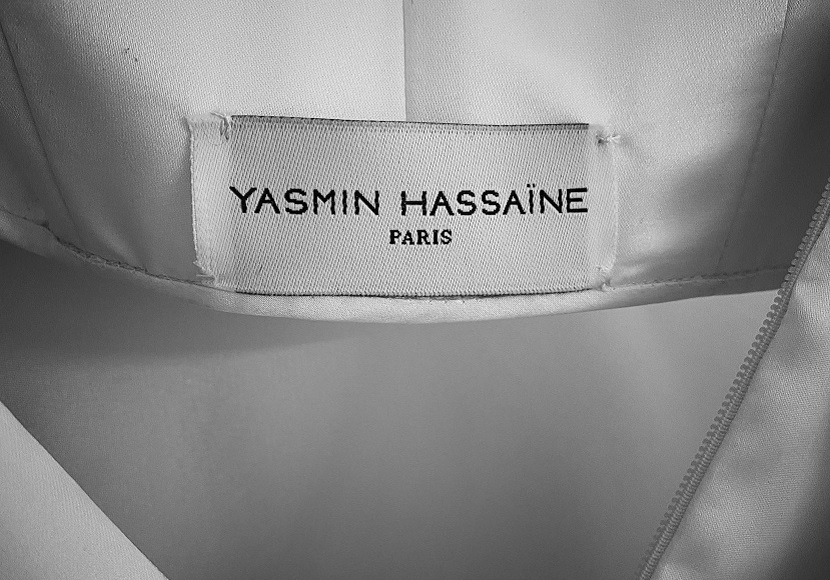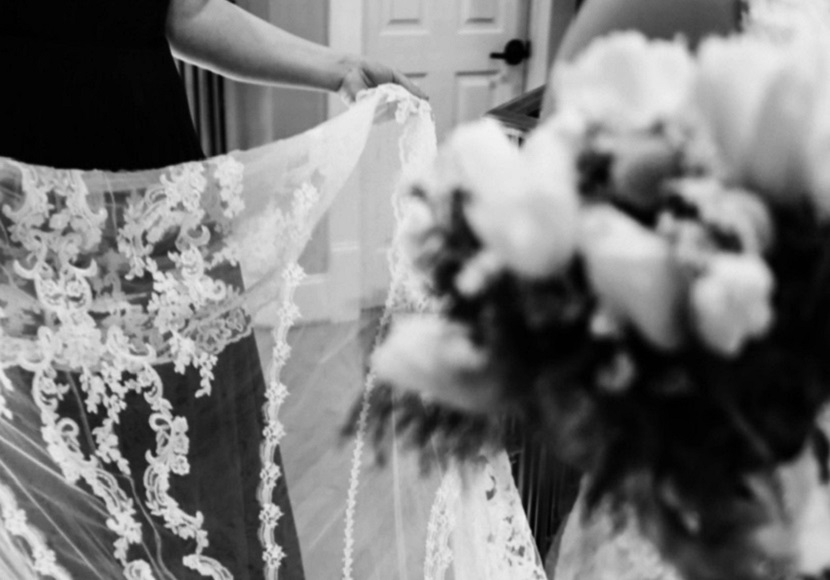 If you wish a veil for your wedding day, this one could be bespoke tailored to ensure a perfect match with your wedding gown.
Follow us on Instagram & share your #yasminhbride pictures