The creation of a unique bespoke style is an exceptional experience, during which you will join the designer to create together your dream outfit.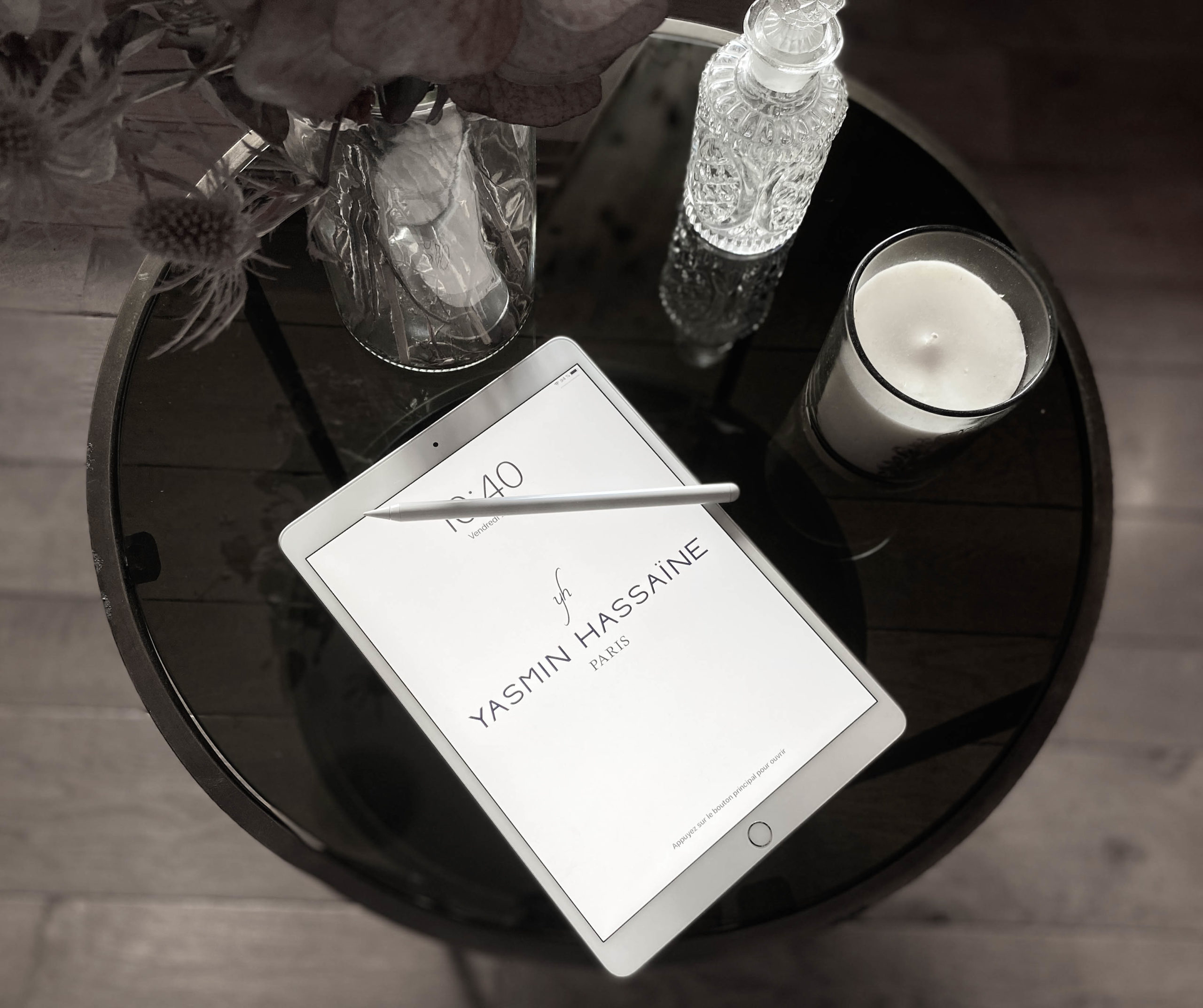 At first, you will meet the designer and discuss with her about your wedding, your style, your desires, your ideas… This will also be the occasion to try on different models of the collection in order to study your morphology and to discover together the silhouettes and fabrics that you like.
The sketches & the measuring process
Following this first meeting, a second appointment will be scheduled during which Yasmin will show you one or more sketches drawn exclusively for you, as well as different materials & embroideries. At the end of this appointment, we will proceed to take your measurements and decide together on the next fittings.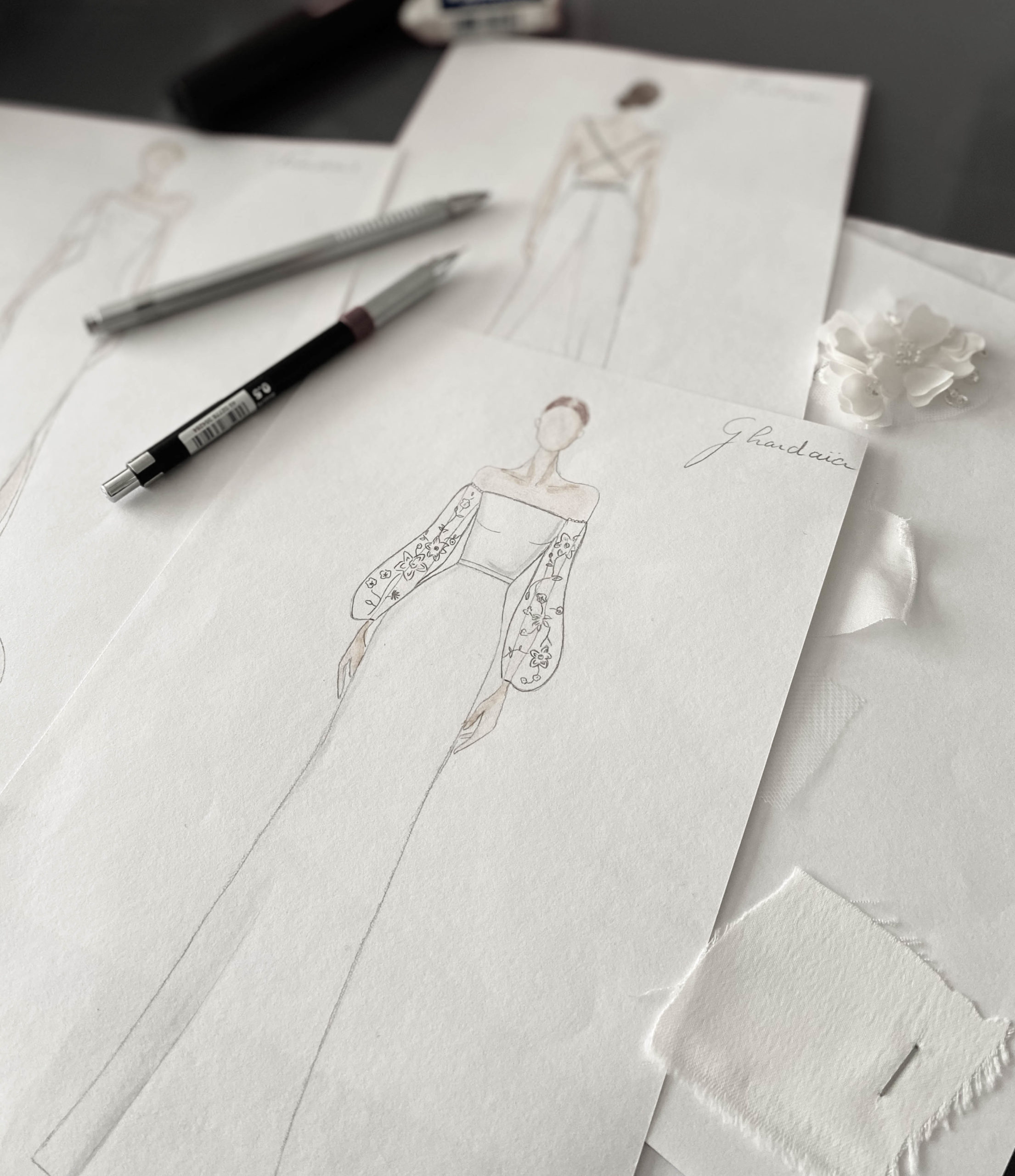 Once the sketch is validated, the elaboration of your dress begins a few months later: the first fitting is the prototype in cotton canvas, in order to adjust and modify the dress, and to finalize the choice of fabrics. Then comes the fitting in the frame, your dress is then made in the real materials but without the finishing touches, in order to be able to make it evolve further. The third fitting allows us to adjust the length of the dress according to the shoes worn on the big day, and to add the final touches (buttons, pearls, braids…).
During the final fitting, we advise you to come with the people who will dress you on the big day, so that they can familiarize themselves with the closures and other details of the making. Your dress will then be given to you in a cotton cover, and for certain unique creations, we will also have the pleasure of giving you a storage box in the colors of the House, an ideal case to welcome and protect your wedding dress.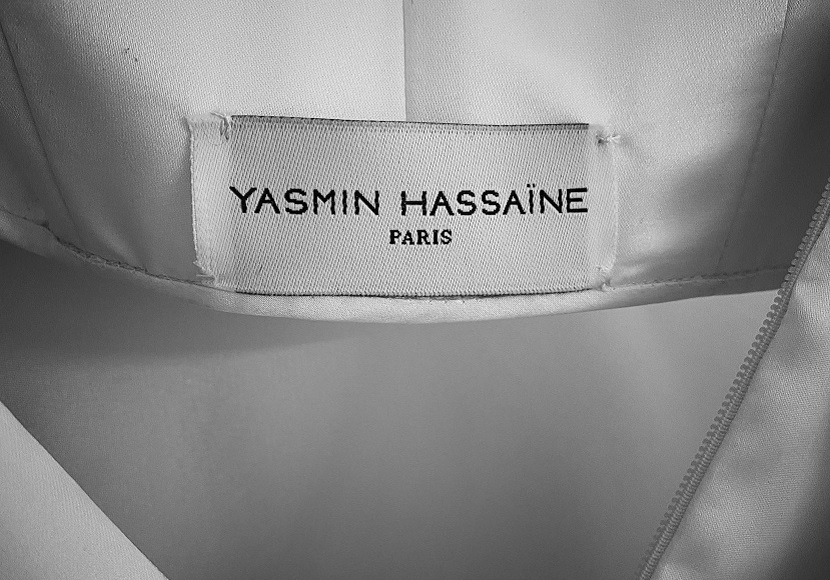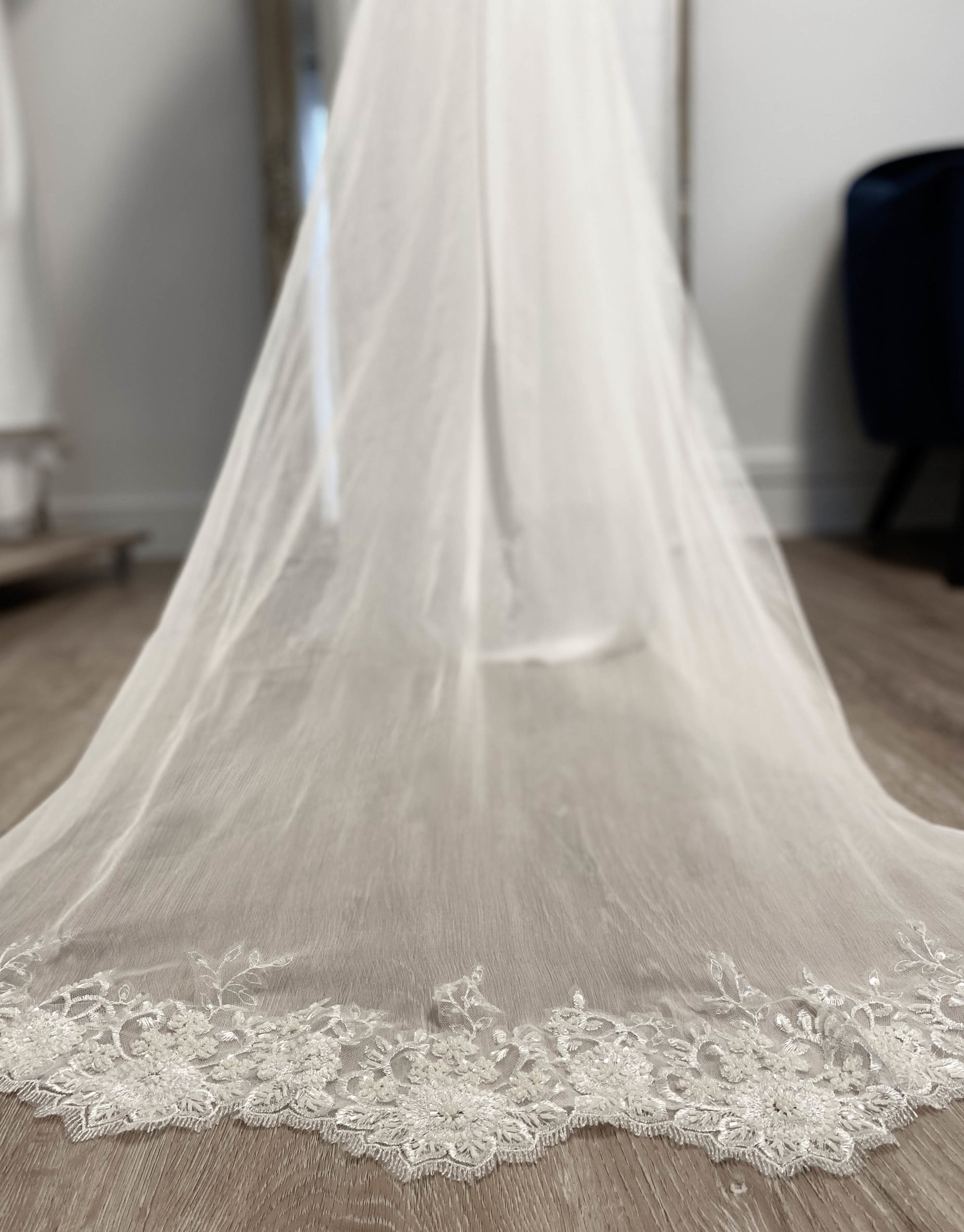 If you wish a veil on your wedding day, it can also be custom made to ensure a perfect combination with your dress.
Follow us on Instagram & share your #yasminhbride pictures