YOUR ELEGANT, COUTURE
AND CUSTOM-MADE WEDDING DRESS
THAT LOOKS LIKE YOU
The creation of a unique piece is an exceptional experience, during which you unite with the designer to realize together the dress of your dreams.
Find here the first unique creations of Yasmin Hassaïne Paris.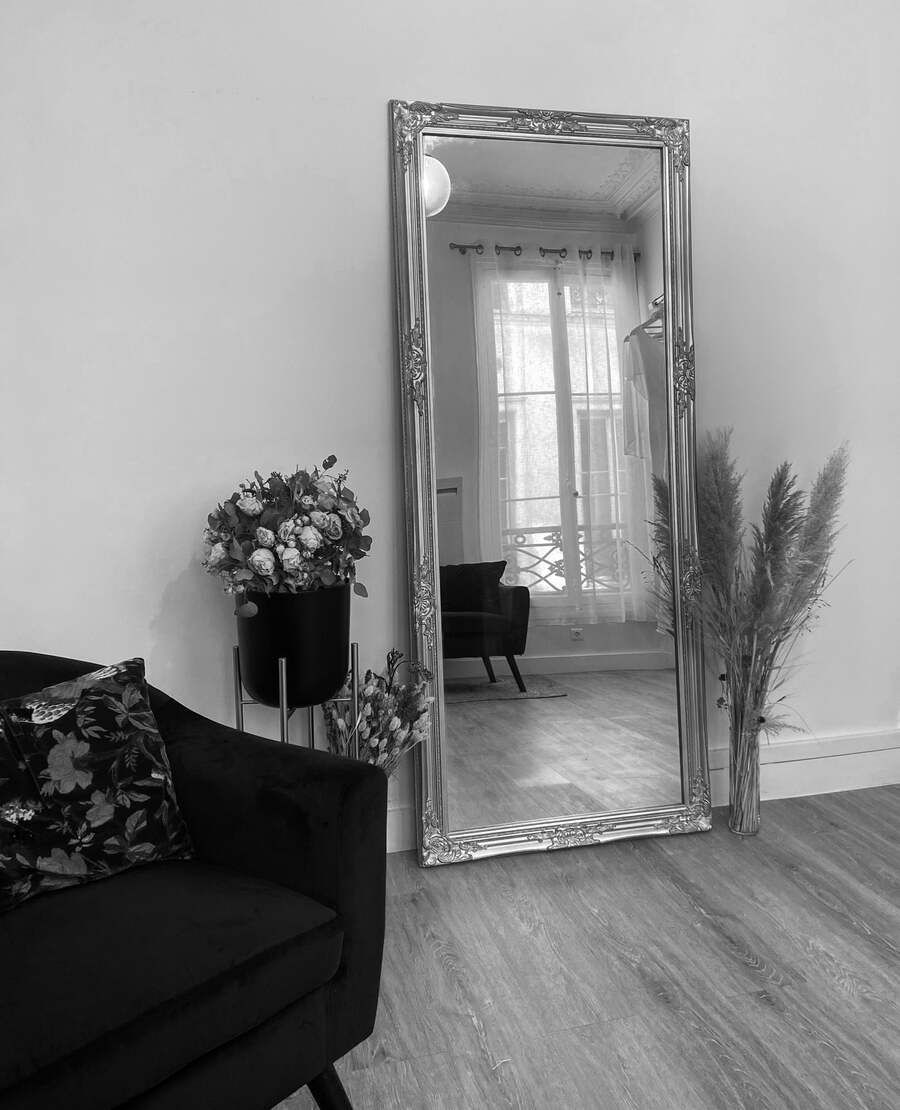 The first appointment is exclusively dedicated to an intimate and in-depth exchange with the designer. You will discuss together your inspirations, your wedding, your desires, your life… so that Yasmin can identify your personality and define the right dress for the D-day.
You will eventually try on a few models from the collection if it seems relevant to the designer following your exchange.
A few days after this first meeting, a second appointment will be scheduled during which Yasmin will present you with your moodboard, one or more sketches drawn exclusively for you, as well as the different materials and embroideries she envisions for your creation.
At the end of this exchange, we will send you the estimate corresponding to the chosen model and will proceed to take your measurements during a third meeting.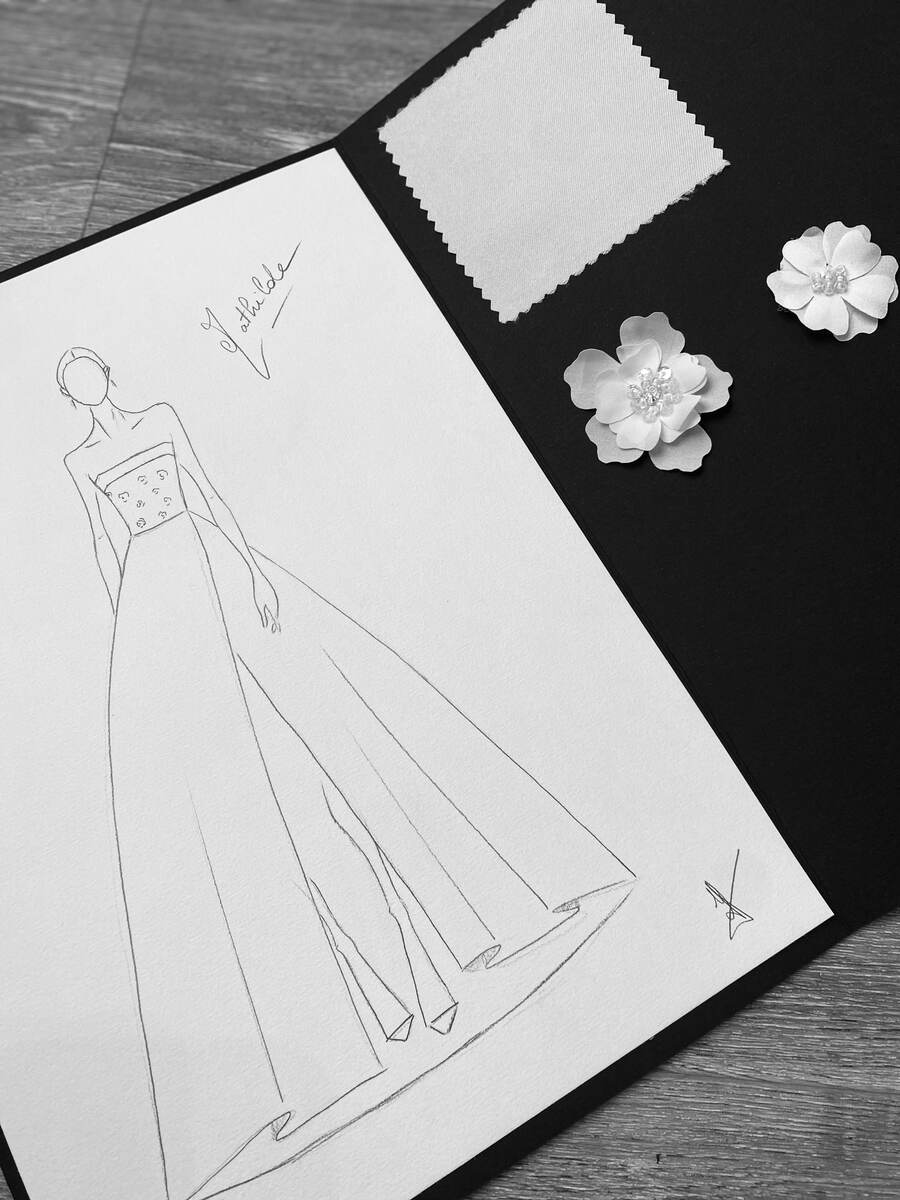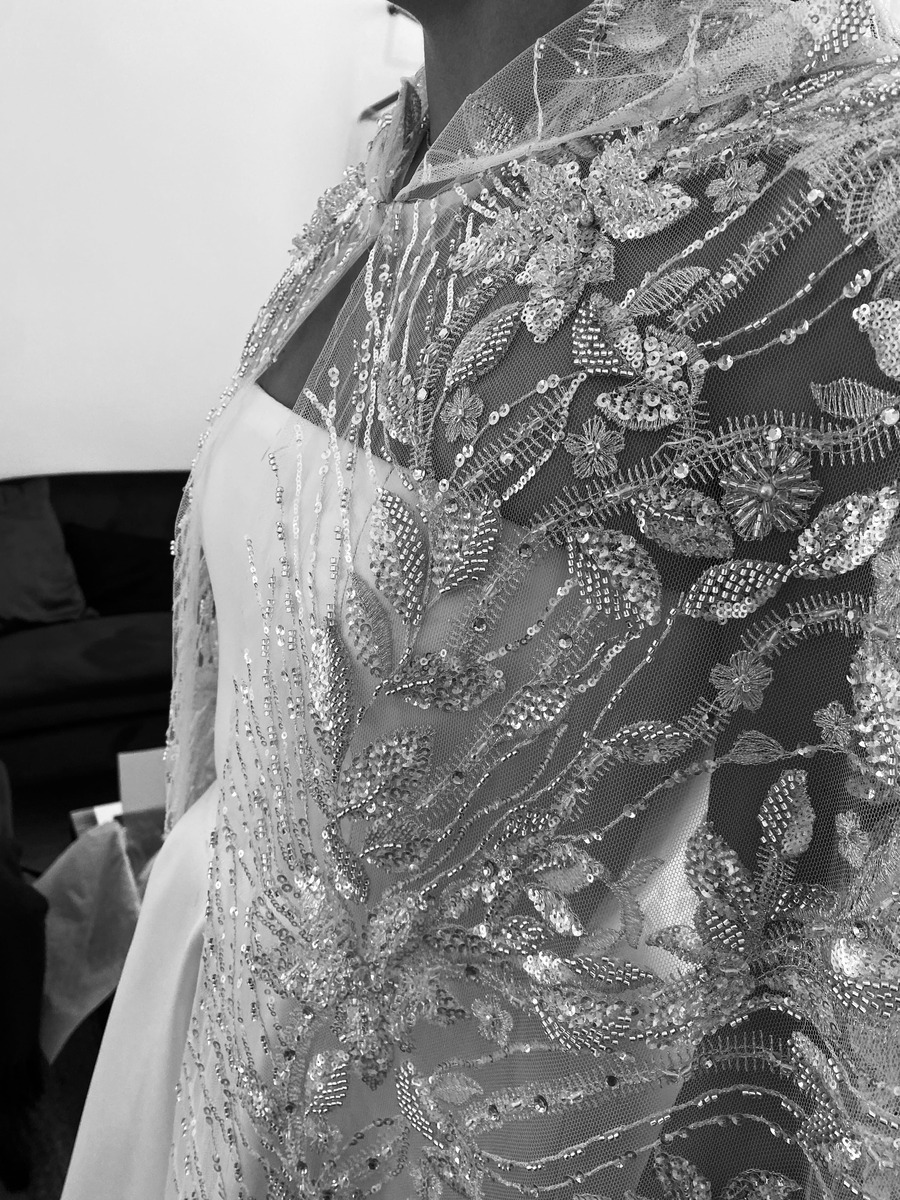 After validation of the sketch, the elaboration of your dress begins a few months later: the first fitting is the prototype in cotton canvas, in order to adjust and modify the dress. This fabric will be used to create the pattern.
Then come the fittings in frame, maximum two: your dress is then made in the real materials but without the finishing touches, in order to be able to make it evolve further.
The third fitting allows us to adjust the length of the dress according to the shoes worn on the big day, and to add the final touches (buttons, pearls, braids…).
If you wish to have a veil on your wedding day, it can also be made to measure, to ensure a perfect harmony with your dress.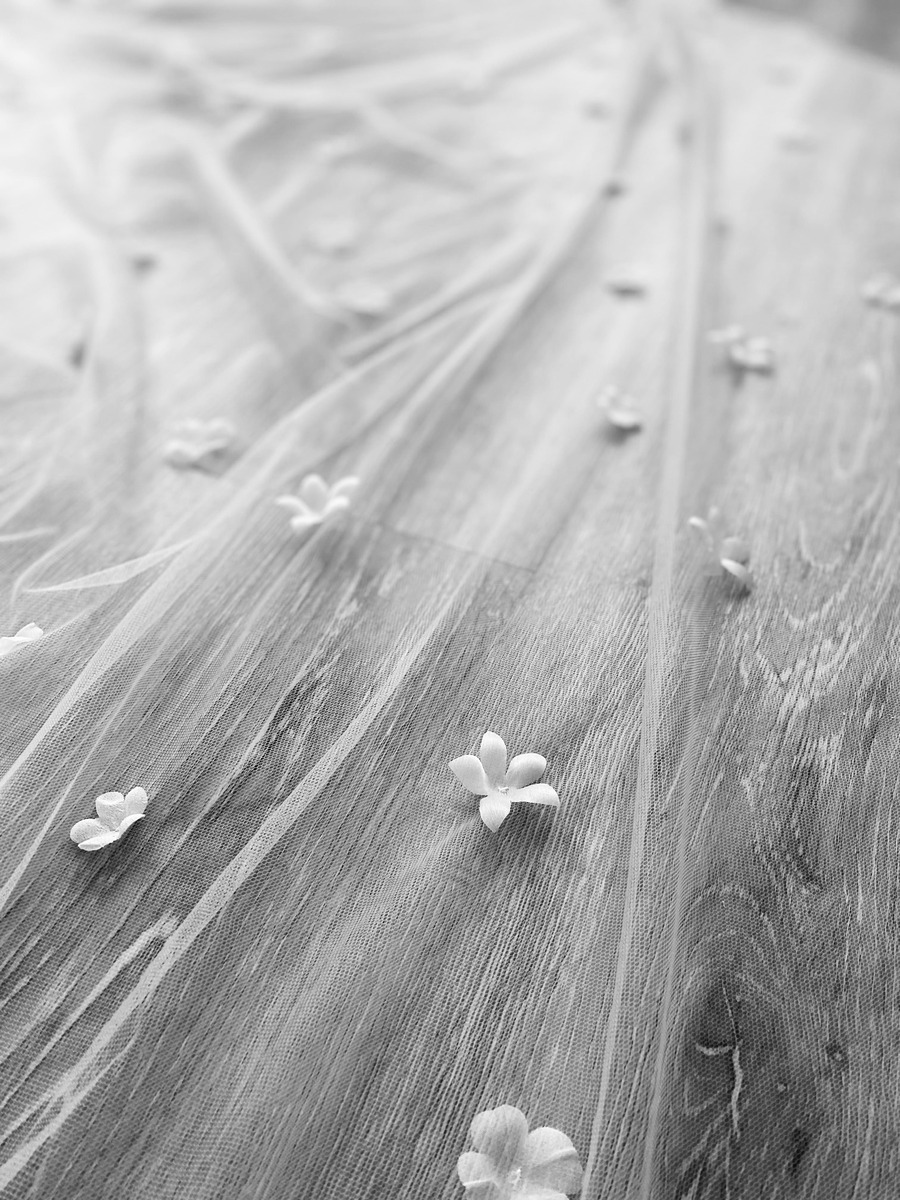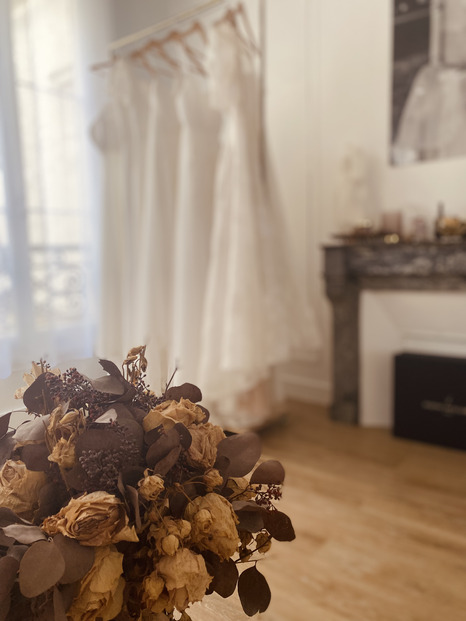 During the final fitting, we advise you to come accompanied by the people who will dress you on the day, so that they can familiarize themselves with the closures and other details of the making.
Your dress will then be given to you in a cotton cover, and for the unique "haute-couture" creations, we will also have the pleasure of giving you a storage box in the colors of the House, an ideal case to welcome and protect your wedding dress.